It is not mere childish escapism. There is a political aspect to it – we won't try to change this world unless we are able to imagine another reality. One could say all change starts with fantasy.
~Cornelia Funke, German author of children's fiction.
Here comes Halloween!
Parents and teachers sometimes dread Halloween, the candy indulgence, the gross costumes, the fear of pranks (vandalism is never acceptable), and numerous other hyper antics that seem to take children off their usual track of learning in school.
Some dislike Halloween because of their religion, or they fear it is unsafe. I hope children still get to play and dress up. Many fun Harvest Festivals encourage children to do this.
Children need make-believe and silliness now more than ever. It's an escape to role play which can include emotional payoffs.
Halloween involves academic benefits.
Language. Children begin pretend play when they begin speaking, about 18 months. They like to tell tall tales and are often fascinated by words. It's nice when others in their lives listen and validate their ideas.
Teachers often have children dictate their Halloween stories. Children love to see their words in print, and Halloween gives them the chance to tell their spooky stories.
Do you know any child that doesn't talk about their costume and Halloween?
Reading and Storytelling. Along with language, most children like to hear and read spooky stories. Dr Matthew Broom, a Saint Louis University Care pediatrician wrote in 2013, 
I think reading opens up many opportunities for building imagination. When young minds are lost in fantasies of ghostlands and pumpkins, they imagine a different world. They also start to wonder about the depth of these stories, their characters and how much of the story is actually real. Such books develop a child's thinking and lead to many curious questions, providing parents a golden opportunity to discuss important concepts with them.
Reading can be the entry point and broadened out into so many other areas like writing or art. This is a fun time of the year to sit down with your kids, review interesting stories, fictional characters, and just enjoy the holiday season with your family.
There are many lovely picture books for children that aren't scary. Dr. Broom mentions the Big Pumpkin, by Erica Silverman; Halloween House, by Lee Bennett Hopkins and Trick or Treat, by Stan and Jan Berenstain.
Mary Polizzotto, Ph.D., wrote in 2016, reminding us of how important good Halloween books are to children. Here's the list. 
My favorite Halloween picture books include the following:
The Little Old Lady Who Wasn't Afraid of Anything by Linda Williams and Illustrated by Megan Lloyd, which lends itself nicely to chanting the repetitive words together. This is good for auditory listening and memory.
The Biggest Pumpkin Ever by Steven Kroll and Illustrated by Jeni Bassett is another favorite. I love the little mice and how they wind up caring for the same pumpkin.
Thinking. Pretend play is also called "symbolic play" since children can make believe one item means something else. They might think a towel is a cape, a broom is a horse, or a spoon is a magic wand. This ability to pretend uses a lot of thought.
As children get older they might assign roles to their friends in pretend play. Toys like play kitchens, doll houses, and all kinds of clothes foster play activity. When children dress up for Halloween they might want to choose props or make their own costumes.
The NAEYC (National Association of the Education of Young Children) provides helpful hints on how to react if a child wants to dress up inappropriately.
I cannot think of too many times that this might happen, but let's say a child wants to wear a costume that is immodest or includes weapons or gore that a parent does not approve of. I would approach this by being honest with the child, explaining that the costume makes me feel uncomfortable and would probably affect others the same way. Young children are usually willing to compromise with a little gentle persuasion and genuine honesty on the part of the adult. If this doesn't work, remember that you are the adult who makes the final call.
Social Skills. Children learn how to negotiate, take turns, listen, share, be respectful, and identify how others are feeling through make-believe play. Halloween involves showing off ones costume, but also complimenting others on how they look in their costumes. Children understand to say please and thank you when they go trick or treating.
Careers. Pretend play often centers around the careers that children learn about. It should be the child's choice, of course. Another time of year this might also be a nice class activity. One project in my daughter's class was to dress up like and report on a famous person in history. Parents were invited to hear all the different reports and see the children pretending to be the famous person they studied.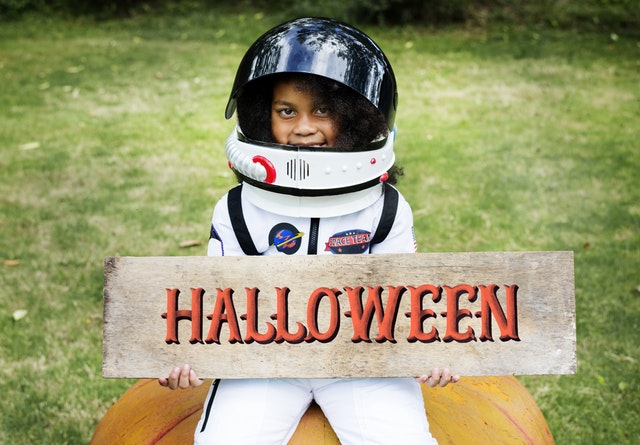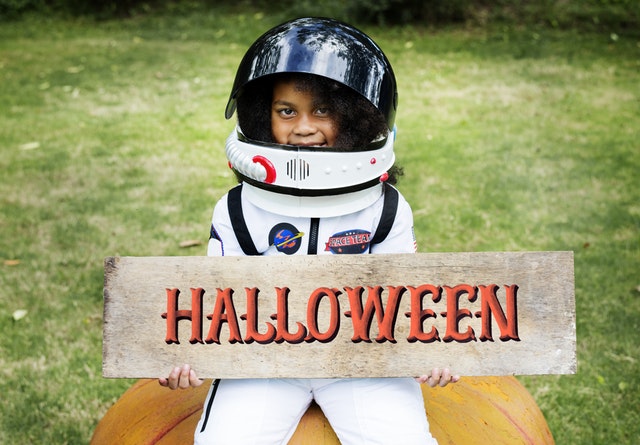 Some might fear that children are involved in too much pretend play. But unless a child never interacts with others and is always in another world, pretending is fun and important to a child's growth and development. Problems involving make-believe play are rare according to Dorothy G. Singer and Jerome L. Singer who wrote Partners in Play in 1977.
How do schools celebrate Halloween?  
Think about Halloween when you were young. How did you celebrate it? How do schools address Halloween today?
When I was teaching I was lucky to work at schools that encouraged having some fun on Halloween. Students still did school work, but we made time to laugh. Even teachers dressed up if they wanted to.
When I was a child we paraded through the school class-by-class in our costumes at the end of the day. We'd wave to our past teachers as we walked through their rooms, and checked out the classrooms we would be going to in the future. We saw the class decorations and samples of student work on the classroom walls. These little things meant something to us as children. There was a sense of community.
We admired each other's costumes. There would be refreshments and much chatter and giggling. Then it was over for another year.
I remember that fun after all these years. It makes me smile.
Halloween is a time for make-believe and silliness. Kids need that, if nothing else so that they will have something pleasant to remember when they grow older. Then maybe they will pass it on to their children and make the world a happier place.
We need that today. We need that very much.
Happy Halloween! Stay safe. Watch the traffic. Be kind and respectful. And, have fun.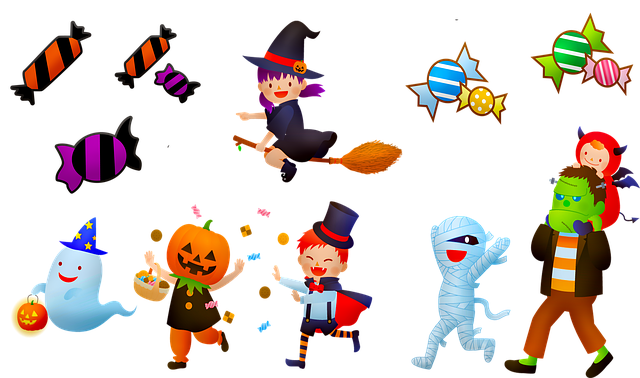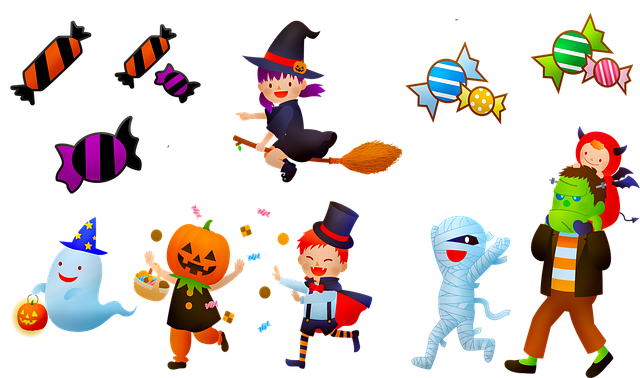 References
Dorothy G. Singer and Jerome L. Singer. Partners In Play. (New York: Harper & Row, 1977).
Theresa and Frank Caplan. The Early Childhood Years: The 2 to 6 Year Old. (New York: Bantam Books, 1983) p. 79.