Headbands created to collect information about student attending behavior are the latest trend. Adults monitor and gather information from students' brains to see if they stay focused on schoolwork.
Here's the Vulcan Post that discusses Neeuro, from just one company jumping on the headband bandwagon.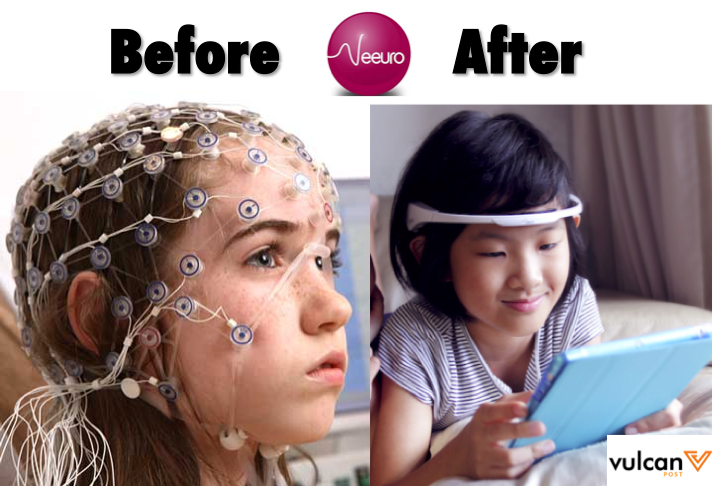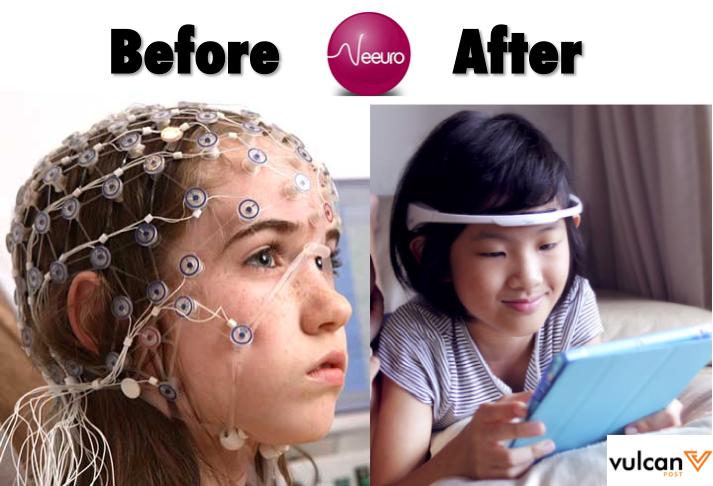 This falls into the social-emotional "good behavior" and "self-regulation" learning craze, and school districts will assuredly climb onboard like they do with everything else involving technology.
Like the Santa Anna School District which already promotes tech to monitor whether students are fidgeting while test-taking. One predicts they will be candidates for student headband monitoring.
Watch for headbands used to evaluate teachers. If the data show too many students daydreaming it could end careers in a jiffy.
Many headbands come from the BrainCo. "Your Brain Controls Everything" (unless someone's controlling your brain) out of the Harvard Innovation Lab. The company promises better student outcomes at school and at home.
But what does that mean? Are better outcomes better test scores and kids who are nervous wrecks? Are better outcomes students who complacently sit in front of screens giving out information about themselves?
EdSurge recently described this company displaying the following picture. Maybe I pay too close attention, but why are all the students dressed in white? Are they in a cult?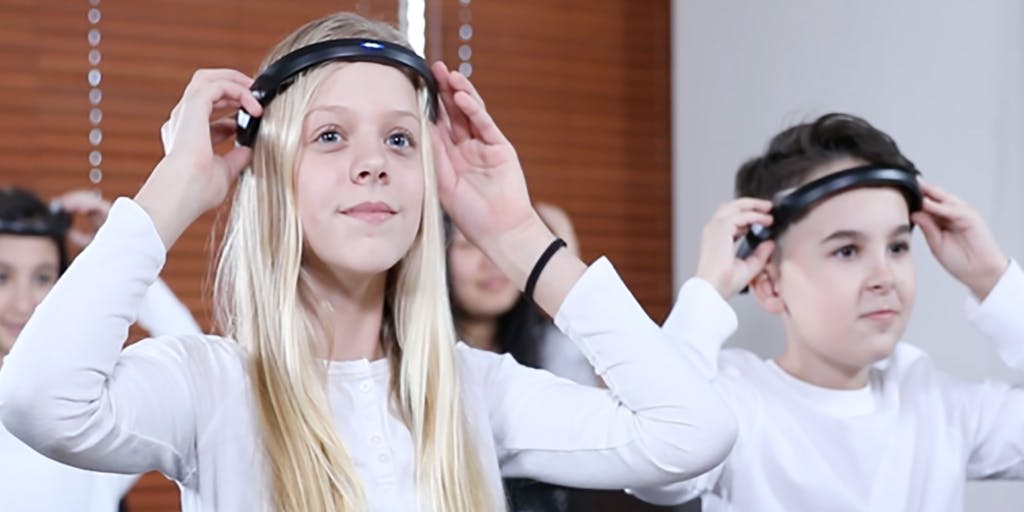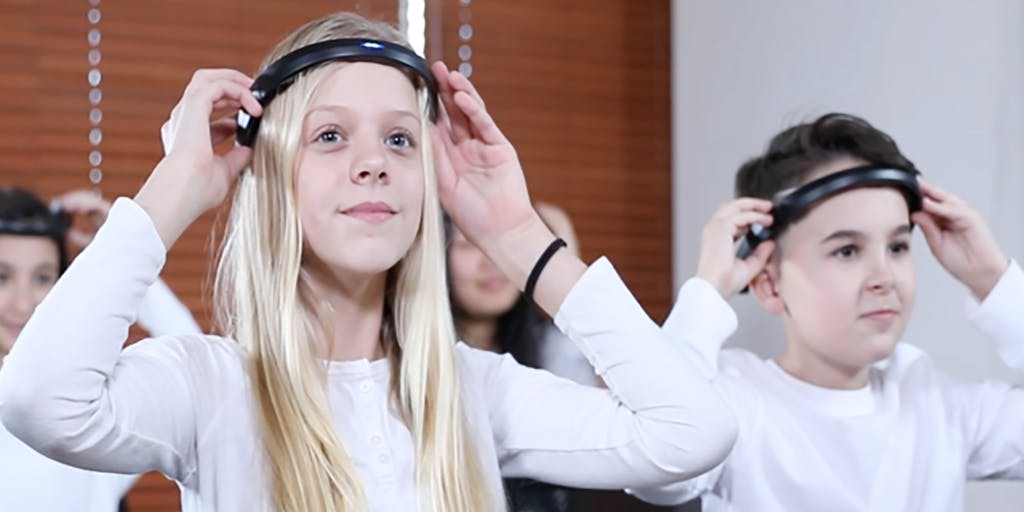 How personal is it when teachers must rely on headbands to tell them how engaged their students are in class?
Where's the research that shows that this will be a good thing for children?
China is onboard for the monitoring headbands. They love collecting data on students. Ten thousand students there participated in a trial to see how the headbands worked.
But China is not a free society. Americans value their freedom. Don't they?
Kai-Fu Lee, recently interviewed on 60 Minutes, is a Chinese venture capitalist, technology executive, writer, and artificial intelligence expert. He created the world's first speaker-independent, continuous speech recognition system.
Lee wrote a book called AO Superpowers: China, Silicon Valley, New World Order. He likes AI, and spoke about the headbands being used in China.
I appreciated Lee's interview. Not only was he an interesting speaker who made tech information clear and easy to understand, but he showed enthusiasm about the education he got in America.
Lee attended a public school! The principal taught him how to speak English. Despite his love for AI, Lee recognized how his public school personalized his education before computers.
The head gear shines a color coded concentration level which will be seen by the teacher and other students. The sensors can track every student move.
Monitoring a student's thoughts seems Orwellian and could easily turn into a harsh disciplinary tool.
It might reflect a teacher's crummy lesson, or the fact that students are sick of test-prep. Students with attention disorders could have difficulties. Or a student who falls asleep might be unwell. Perhaps they have problems that keep them from focusing on school work.
All of this involves tracking and data collection, and that's especially controversial.
It also could allow for large class sizes. In a class of forty, few teachers can keep track of student concentration.
But paying attention doesn't mean you are actually learning. I concentrated in my high school chemistry class, but I still had difficulty balancing equations.
And there's also a glitch. A student's headband might indicate they're concentrating, but it might not be on the designated material. Kristen might be focused on Jonathan sitting in the desk next door.
Some students have difficulty staying on task, and a headband might provide better awareness of when that occurs and perhaps help the student and teacher. But the student could also talk with their teachers and describe why they have a problem. This would provide better insight for all involved.
Why don't teachers simply ask students if they understand the material?
Do school districts have the funds for such experimental technology?
One thing is critical: parents must be informed if the school is going to be using this technology. They should sign a permission slip.