By Aaron Wright
No child wants to feel like a failure. No educator wants to feel like they have failed a child. Most children in special education are identified as having a specific learning disability or language impairment. Yet nationally only 67% of children with disabilities will graduate from high school and almost one and five will drop out.
In 1975 Gerald Ford signed into law what would become the Individuals with Disability Education Act (IDEA). Previously there was no guarantee that a child with disabilities would be provided an education, let alone be allowed into a public school. But even as Ford signed the legislation he lamented its shortcomings, "[T]he funding levels proposed in this bill will simply not be possible…" Those ripple effects continue to this day.
In 1990, the addition of the IDEA's central principles of a Free Appropriate Public Education (FAPE), Appropriate Evaluation, Individualized Education Plan (IEP), Least Restrictive Environment, Parent Participation, and Procedural Safeguards granted the families of disabled children a formal and standardized means advocacy and redress.
Parents are driven to advocacy by instinct and science. A growing body of data has illuminated the dire consequences of a failed education. Up to 85 percent of youth in juvenile detention have disabilities that made them eligible for special education services, yet only 37 percent had received services while in school. Adding to this risk, students in special education classrooms are twice as likely as their peers to be suspended. Parents also know that as an adult, their disabled child will be pained to find employment and will often live shorter lives.
For many, advocacy is a process that is driven by the IDEA itself. The law has created a system where the schools are responsible for identifying disability and for implementing services. Imagine if your doctor was responsible for paying for the conditions they diagnosed; morbidity and mortality would skyrocket. The IDEA is inherently conflicted and families are suffering as a consequence.
This implicit disincentive can actually be measured.
Waiting for the child to fail violates the IDEA's child find mandate; whereby schools are required to identify all children regardless of the severity of the disability. There are over forty percent fewer children receiving IEP services in the primary elementary years as there are by 6th grade. Even after an IEP is created, there is no guarantee that appropriate services are implemented. In fact, two years after the Endrew F versus the Douglas County School District U.S. Supreme Court case was decided in favor of the child's right to meaningful benefit, the U.S. Department of Education reported that only 21 states are meeting the requirements and purposes of the IDEA.
If a parent disagrees with a school's decisions, they have no other recourse than to file a grievance against the school. There is no neutral third party enforcing a school district's actions. There are no IDEA police. The parents are the sole sentinel.
In the last 10 years, California has seen a near doubling of the amount of IDEA cases filed with the Office of Administrative Hearings. As causal or consequence, school districts have taken a "confrontational approach," hiring attorneys and spending millions of dollars to fight disability cases they frequently end up settling prior to hearing.
Worse yet, there is no generalization of the wins individual parents gain through their emotional and financial ordeals. Settlement agreements often never let the truth see the light of day or encourage districts to offer similar services globally.
Because all disabilities are different and all needs are different, the services outlined in IEPs should involve supports, programs, and interventions that match each child's individual needs so that they can make meaningful educational progress. There are some programs that should be staples at all school sites. Many school districts do not have dedicated special education teachers, specialists, therapists, and nurses, but rather are forced to share one with other school sites.
An IEP should be implemented as intended by the spirit of the IDEA, however external political and financial pressures all too often enter the room. When that happens, the good intentions of people that have made the laudable choice to be an educator are curtailed. As a result, children suffer, parents are pained, and classroom teachers are often left holding the bag.
I have had a visceral reaction to my daughter's current placement in a non-public school for children with autism. As did my family and many families like mine. But parents of children with disabilities are often left with two imperfect choices. They can either continue to fight to keep their child in a place where actual and measurable physical, emotional, and academic harm is occurring, or they can leave their communities and friends for an environment that has adequate and properly trained staff, even though it may be homogeneous and differently isolating.
The unspoken downstream effect of not providing appropriate special education services on a public school campus is that it legitimizes sending children with disabilities out of their communities. Non-public specialty schools often do not exist in the same neighborhoods as the families of children with disabilities. This limits their non-disabled peers' exposure to children who are different – which subverts everyone's capacity for understanding, compassion, and empathy. Too often, families with the means to advocate for FAPE illuminates the need for a child to be placed in a LRE that their public school cannot provide – which pushes them away from their peers, their communities, and what is right.
I would have done anything in my power to help my local schools make an appropriate education happen for all children with disabilities within their own four walls. In fact I tried. I think many parents would, which is why this issue elicits incredible passions in the disability community. Rather than drive meaningful change, the increasingly unmet needs of children with disabilities and their families are now used as fodder in a polarizing and political wedge issue.
Aaron Wright is the author of Daisy Has Autism and is a Family Nurse Practitioner. You can reach him at daisyhasautism@gmail.com and through his website www.daisyhasautism.com.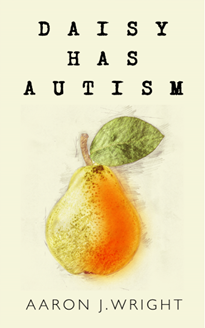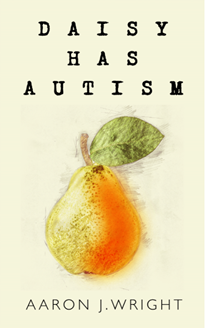 Reference
Leann Smith DaWalt, Jinkuk Hong, Jan S. Greenberg, Marsha R. Mailick. "Mortality in Individuals with Autism Spectrum Disorder: Predictors over a 20-Year Period," Autism. 2019 Oct; 23(7): 1732–1739. Published online 2019 Feb 28.