It's easy to be confused by what is said about schools today. We are told one thing, when quite the opposite is taking place.
We are told that with the Every Student Succeeds Act (ESSA), education will involve local decision making. Simultaneously, the Bill & Melinda Gates foundation is giving $44 million to affect state school decisions.
A citizen may have suggestions for their local school board, but who's going to listen when that school district is taking money and doing what the Gates Foundation wants them to do?
Another example is North Dakota. Superintendent Kirsten Baesler did a podcast six months ago discussing "innovation" and "customization" of learning. She was trying to get teachers and citizens to support ND 2186, a bill that passed there to transform schools to technology.
The discussion involves double talk. These same buzz words and claims can be found in school districts across the country.
Claim: Teachers will be "empowered."
The Reality:
Empowered is a popular word. But in North Dakota they are handing schools over to Knowledgeworks, a foundation that will convert schools to technology.
The only way teachers will be empowered is if they sign on to Knowledgeworks!
Claim: We are moving away from No Child Left Behind (NCLB).
The Reality:
NCLB was all about destroying public schools with strict accountability.
Total technology without teachers is the NCLB frosting on the cake!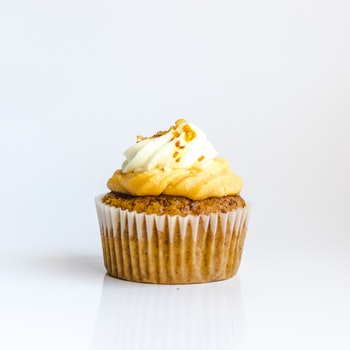 Claim: Teacher creativity is important.
Reality:
The State of North Dakota has partnered with Ted Dintersmith, who wrote a book about what schools should be like. But he is not an educator.
Ted's professional experience includes two decades in venture capital, including being ranked by Business 2.0 as the top-performing U.S. venture capitalist for 1995-1999. He served on the Board of the National Venture Capital Association, chairing its Public Policy Committee. From 1981 to 1987, he ran a business at Analog Devices that helped enable the digital revolution.

Where's the teacher creativity in this?
Dintersmith uses the same line as Betsy DeVos and other corporate school reformers. In a Forbes interview he says, Schools still use a 125-year-old model, put in place to train people for industrial jobs, which lives with us to this day. 
He has also worked with Tony Wagner who once worked with the Bill & Melinda Gates Foundation.
Claim: Customized learning is innovation.
Reality:
Customized learning is also called personalized, competency-based, proficiency-based, digital, and online learning. It means children will rely on screens for instruction and nonstop testing. Much data will be collected about them.
Teachers will become secondary to the computer as facilitators, or they could be out of a job.
Brick-and-mortar schools are also jeopardized. Students might learn at home or in libraries, museums, or charter schools.
Claim: Teachers will get authority because they are trusted.
Reality:
If this is true, why has North Dakota partnered with Dintersmith, and turned schools over to Knowledgeworks? Are teachers being used to spread the customized learning message? Will their jobs be intact in a few years?
Claim: Loosening regulations and laws will help students.
Reality:
This is dangerous. We hear it echoed by Betsy DeVos. Think about laws that protect students.
For example, if it weren't for IDEA,  schools would not have to work with students with disabilities.
Other federal laws include Section 504, FERPA, and Protection of Pupil Rights.
North Dakota State laws can be found here. 
ND 2186 permits these changes, found on the Knowledgeworks website.
Awarding credit for learning that takes place outside normal school hours
Awarding credit for learning that takes place away from school premises
Allowing flexibility regarding instructional hours, school days, and school years
Allowing any other appropriate flexibility necessary to implement the pilot program effectively
How will we know what students learn? You can see here how brick-and-mortar schools could be on their way out.
Claim: We are doing what's right for children.
Reality: There is no proof that this is true. An OECD study in 2015 found that students did better with less technology!
______________________________
This is just some of the double talk out there. Check out my list of state superintendents and compare what they say with other state leaders.
Tune in to the language. It isn't always what it seems.
Note. Knowledgeworks will be working with North Dakota, Ohio, Oregon, South Carolina (and Indiana?). Will they be coming to your state?
All of the changes in North Dakota were across party lines.
______________________________
Here is a well-researched and more detailed explanation of North Dakota's situation. "They've Got Trouble, up there in North Dakota." Wrench in the Gears.